For anyone who has loyalty points somewhere (and actually knows how much they have!), it's always a dilemma between earning and spending: should you spend what you collect quick, or hoard as much as you can for a nice big reward. There are two sides of the coin here, with many loyalty members consciously pursuing the one or the other. One thing everyone should agree on, you do need a loyalty strategy. Here are some helpful tips to help you decide how to best tackle this.
One thing everyone should agree on, you do need a loyalty strategy.
Set your target and chase it
The first thing to do is to set a target of what you want to get. This is easy in the case of airline loyalty programs perhaps, a free flight of course. (read How to Score a Free Flight) But not so fast. The amount of miles needed for flights vary tremendously based on season, route, availability and even type of airplane flown. So instead of taking a more passive approach of seeing what you can get with your miles, pick a destination and chase it. This way you know exactly what target you need to get to.
A viewpoint to note as you set your target though is also what opportunity cost you have by selecting a goal. An upgrade to business class for an Amman to Dubai flight will set you back 28,376 Royal Plus Miles on Royal Jordanian roundtrip, while the same roundtrip in the economy will require just 22,700 Royal Plus Miles to get. As you can see, some might value an upgrade more than a free roundtrip flight altogether, so weigh your options.
Time is not always your friend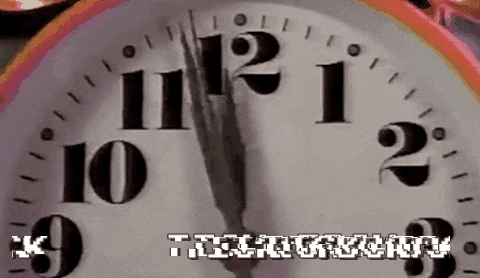 The rate of earning the points or miles will also help answer a lot as well. If you already have a strategy to earn, you can easily see how long you need to get to your target of miles. Think of the earning rate at a regional airline you fly twice a year as opposed to the Carrefour myClub reward program downstairs in the building which you visit at least 3-4 times per week.
In answering the question of saving or spend, time is of the essence. Several reward programs have little diversity in earning options, so the answer is already made on your behalf. A goal that will take 2-3 years to achieve, might be too much for most people to commit to, so by default, the goal should be small and users should spend their points as quickly as they can, and not save them for too long.
Another thing to keep in mind regarding the time is that reward programs ultimately have control of the points or miles, and they could change the rules according to their own benefits and not yours. This happened earlier this year when Qatar Airways depreciated its Privilege Club points virtually overnight, reducing the value of its points by 50-70% in some cases. Although most programs do give sufficient warning, still that time frame might still be shorter than your earning rate towards your goal.
The verdict
It is important to understand while you think through your strategy what you want to get out first and foremost, then by when do you want to get it. Collecting endless points just for a fat points wallet makes little sense, and devaluations might catch you. On the other hand, if your goal to have an all paid trip to the Bahamas funded by your points and its within reach at the current earning rate, keep an eye on the prize and hoard the points till you get there.