Investors, analysts and geeks love fintech for its inherent technical and economic potential –but for the billions of unbanked people in developing nations, it's a lifeline.
The adoption of fintech solutions by ordinary people represents a seismic change in financial inclusion that is boosting SME growth and the ability of marginalised communities to take control of their financial lives.
Yes –fintech is about extraordinary innovation and endeavour –but its most important impact will be on the democratisation of financial services. It is perhaps unsurprising therefore that in the emerging and developing economies of the MENA region, there are so many fintech services and solutions that are specifically geared towards financial inclusion.
Some of these are featured here, in our list of 20 MENA Fintech's to Watch –with the United Arab Emirates taking the lion's share, followed by Egypt. PaySkyin Egypt and Mizain Libya are two great examples, which have developed solutions for financial inclusion that deliver high social impact. Their inclusion in this list reflects their respective social impact value.
Pushing boundaries
When it comes to pushing the boundaries of digital tech, the MENA region boasts some pretty advanced Blockchain and AI solutions.; Saudi Arabia's ArabianChain is sprinting ahead with deals with big blue tech firms. And, its Islamic finance capital markets platform Wethaqis shaping the future of digital Shari'ahinvestment.
We've also been wowed by fin-tech companies in Jordan and Lebanon and have included several here that are either doing exceptionally well or are at an early stage with unusual ideas. And, when it comes to unusual ideas, we felt that Morocco and Dubai-based Instavaldeserved to be included in this list –check it out below!
This top 20 is not a who's who of the biggest or most profitable –even though they are part of an ecosystem worth in excess of $100 million in funding in the past five years.
It's a list of firms we feel are pushing the envelope, adapting existing technologies and thinking laterally to build solutions that have a financial and social context. These may or may not all turn out to be VC dragons –but they all deserve a look-in…And they are our recommendation list for whoever wants to partner with Fintechsin the MENA region. Here's the list in alphabetic order...
Dubai-based InsurtechBlockchaincompany, Addenda, is one to watch within the growing Insurtechspace. It placed as the 1stRunner Up in the MIT Arab Start-up competition in 2019 and won a license to operate within Dubai's financial center, the DIFC, after taking part in the center's Fintech Hive accelerator program in 2018. Since then, Addenda has signed up five insurance companies eager to take advantage of its distributed ledger technology, which helps to streamline processes between insurance firms. Many analysts agree that Insurtechis a revolution waiting to happen –Addenda may be at the forefront.
AnachronTech(Lebanon)
Launched in early 2018, AnachronTechnologies is a software development company based in Beirut. It calls itself a 'roboadvisory platform provider', helping banks & financial institutions to reach new clients by providing them with a platform for offering the ordinary man or woman on the street professional & affordable algorithm-based investment advice. The company's revenue model is based on taking a percentage of what banks & FIs earn on assets under management –that may need to be adapted to different markets over time but with access to so much big data, there are many opportunities. For now, it's an interesting take on financial advisory and for that reason, worth watching.
Aqeed(UAE)An InsureTechspecialist that disrupts the way insurance is bought and managed in the MENA region. It's more than a financial product comparison company…it's a modern insurance software powering the future of insurance. The company was launched in the UAE on last year after securing $18 million in series A funding from its corporate shareholders. Aqeedexpanded into the crowded space of cloud-based HR software, launching an AI-powered platform, AqeedPeople, that allows small and medium businesses to manage their insurance, payroll, and human resources, all in one place.
ArabianChain(Saudi Arabia)
ArabianChainhas created a public and decentralised platform for Smart Contracts on Blockchain. The company –which secured AED 3 million in funding in 2017 –has launched the region's first digital currency (DBIX) and has worked with global names such as Microsoft, Dell-EMC, Ericsson and Oracle. The firm also signed a JV with Dubai and London-based technology R&D company, Curiositas in 2018 to create Wehaq–the world's first platform for Islamic capital markets using smart contracts and legal automation. The company is still in pre-revenue phase but its ambitions to launch a Blockchain-based digital asset trading platform and focus on the fast-growing Islamic finance sector make this a company well worth keeping an eye on.
Beehive(UAE)
Beehive –established in 2014 -is the GCC's first regulated peer-to-peer lending platform that connects creditworthy SMEs looking for investment with investors. Its raised $15.5 million since it launched, including a recent injection of $4 million in March 2019 from a Saudi-based VC company to start its Series B round. To date. it has provided over $125 million to over 500 SMEs and has over 10,000 international retail and institutional investors. The business has also expanded outside the UAE and is now providing Lending-as-a-Service technology solutions to financial institutions across South East Asia. This is one of the fastest moving and most exciting fintech'sto watch in the region.
BitOasis(UAE)
With mobile wallets aplenty, it's refreshing to see a growing number of digital trading platforms in the MENA region. UAE-based BitOasisenables investors to buy, sell and trade digital assets (crypto currencies) in AED, either through spot trading or by setting Market and Limit orders. The platform's user interface is extremely friendly, simple and can be accessed through your desktop, laptop or mobile device. What's great about BitOasis is the fact that it's well established (2015) and it offers a clear service that everyone understands, and that is the straight trade between Fiat and BTC for their own specific price.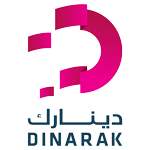 Dinarak(Jordan)
The Dinarake-wallet provides businesses and individuals with instant digital payment solutions. The Jordanian fintechfirm was established in 2014 and its point of difference is its ambition to be the lowest cost solution in the market, with the simplest systems that can be used by people with even the most basic mobile handsets. Like some of the 'basic-handset-oriented' fintechfavourites in Africa (Kenya's M-Pesais arguably the best known), Dinarakenables micro-payments (even less than on Dinar) and is specifically geared towards the non-banked and financially excluded. Financial inclusion is one of the most pressing matters in the developing world so any company that is succeeding in empowering those on the lowest incomes and demographics deserves to be included in our top 20!
Foloosi(UAE)
This UAE-based online payment gateway Foloosihas gathered pace over the past year, launching cashless transactions through a digital wallet. Interestingly it is aiming for the parent –teenage segment, enabling parents to send and track money to their children. The company has created a family allowance application that it says enables parents to provide their kids with a degree of financial empowerment, whilst also teaching young people about financial management. Faloosi'sdigital solutions also enable businesses to get paid using QR codes and payment links –even by business owners who don't own an app / website.
HalalaH(Saudi Arabia)
This Saudi-based digital banking firm targets unbanked and underbanked individuals and micro, small and medium-sized businesses in Saudi Arabia –that makes it very well placed to capitaliseon the Kingdom's growing SME sector, which is a major focus for the government and part of Saudi Vision 2030. HalalaH'soperating model also supports the move towards a cashless society –a goal also set out in KSA's Vision 2030. This company is in the right place at the right time –and it has solid backing. For those reasons alone it's worth seeing how it evolves.
Haseed(Saudi Arabia)
Haseedis Robo-advisor that combines proven wealth management advancements with the crucial infrastructure to enable Islamic investments and address the underserved GCC region. Haseedoffers an easy investment experience with a fully automated digital financial advisor and utilizes the latest technology to give clients sophisticated financial advice and investment portfolios. The company recently received Saudi Arabia's capital market regulatorapproval to test the use of computer-generated advice for investors.
Instaval(Morocco)
This Morocco-born, Dubai-based business valuation and deal discovery platform processes a company's data and then kicks out an AI-based company valuation report. It tells you what your company is likely to be worth now and, in the future, so that business owners can confidently raise equity, invest in a venture or sell a business. The AI uses IPEV compliant universally accepted valuation methods, and the company backs it all up with post-analysis consultancy services, including a fully loaded financial model,ready-to-pitch investor deck and 24/7 support.
MadfooatCom(Jordan)
Madfooat.Comis a fin-tech company established in 2011 with an investment by Oasis500, aiming to disrupt cash payments in emerging markets. In 2014, Madfooat.Common the bid for the Central Bank of Jordan's project to build and operate eFawateerCom, the national electronic bill presentment, and payment service in Jordan. Today, it is connected to more than 92% of the banks and to 90 billers including all telecom, utilities, government, and private sector billers. This is a solid business, which perhaps explains why it secured $2.3 million in bridge funding in April 2018 from Arab Palestinian Investment Company. The firm has, of course, a good head start because it has an exclusive arrangement with the Central Bank of Jordan –but this major cash boost is designed to help the business spread its wings –so the sky may be the limit for Madfooat.com.
Miza(Libya)
MIZA is a fin-tech company focused on providing digital financial services to the underbanked and unbanked population, with products that combine innovative digital payment technologies that are designed to address key problems related to enhancing customer interaction with the formal financial system. Financial inclusion and the provision of basic banking services through mobile apps (or even text messages) is big business in this part of the region and for that reason alone, Mizashould be followed with interest.
MoneyFellows(Egypt)
Cairo-based Money Fellows has been in the news recently, having raised over $1 million in a pre-series-A funding round. The start-up's platform helps users manage money circles by digitizing the informal traditional rotating savings and credit association model.The platform's features include salary automated deductions, fixed pay-out dates as well as a smart scoring system. The company has bold ambitions and has so far exceeded expectations, registering over 250,000 users in less than twelve months (it only launched in 2018) –of these, 65,000 are monthly active users. The company also has its sights set on Jordan, the UAE and Saudi Arabia in the MENA region –this is a fin-tech company with grandiose ambitions and is definitely one to keep an eye on.
PaySky(Egypt)
PaySkyis a Cairo-based Payment Solutions Provider (PSP), offering a broad range of payment solutions to financial institutions, merchants, enterprises & consumers world-wide. It has a lofty vision -to democratize e-payments for everyone, everywhere to pay and get paid. After launching in 2017, it became the first payment gateway in the world certified to accept the new Egyptian debit scheme 'MEEZA', in 2018. In less than a year it signed up five out of the six acquiring banks for its PSP services and has acquired a long list of end-customers. The company has been launching new services and forming partnerships at an almost dizzying rate –in Q2 of 2018 alone it expanded its 'YALLA payment services merchant network' to cover all of Egypt; it was selected to join the DIFC Fintech Hive and it rolled out digital payment solutions for major Egyptian retailers with Commercial International Bank of Egypt. PaySkyis well established, on a clear growth trajectory and one that investors and analysts will almost certainly be watching.
PointCheckOut(Jordan)
Jordan-based PointCheckOutwas recently awarded Most Innovative Payment Gateway MENA 2019. The platform enables consumers to spend their various rewards points and airmiles online, turning reward points into cash. Users simply sign up, link their rewards schemes and pay with them on checkout. And, it's not just online shopping –it also lets you pay for your Uber or Careem taxis. The benefit to the consumer is huge –it aggregates your existing rewards API to the PointCheckOut network, so it does all the work for you. For merchants, it serves to drive sales and boost brand engagement. The simplicity of the system is arguably what makes it such a success –so much so that it's also won the Excellence Award in Customer Analytics 2019 by International Finance Magazine at their 2019 International Finance Awards.
Sarwa(UAE)
Sarwa is the region's first regulated hybrid investment advisory platform that targets young professionals. The platform is designed to be incredibly simple and easy to navigate so that busy young professionals can quickly ascertain their risk profile and match investments to their financial profile. Sarwais also the first firm within the DIFC to be granted the Innovation testing License by the Dubai Financial Services Authority, and the first to graduate from the sandbox into a full DFSA's license. So, why should we keep an eye on Sarwa? It also has low account minimums ($500), comparatively low fees (a $500-$50k account only costs 0.85% / year) and the platform is packed with features like auto-depositing, re-balancing, no lock-in period and tax optimisation –oh and it currently reimburses bank transfer fees to offset the impact of bank charges on your wealth growth.
Solfeh(Jordan)
Founded in 2015, Solfehis a micro-lending platform, providing same-day emergency cash advancements to salaried employees of accredited institutions –and these are all government bodies or departments, municipalities and ministries. Like similar platforms in the developed economies, Solfehenables customers to log on, select the amount they wish to borrow, how many months they wish to pay it back and apply immediately. If accepted, the money lands in the customers bank account on the same day.
Tpay(UAE)
The region-wide mobile payment platform Tpay, which launched in Dubai in 2014, is a self-proclaimed 'dragon' after its early-stage investor (Dubai-based A15) sold its 76% stake to the African investment company, Helios in 2018. The sale returned the full value of the entire fund to its investors. Tpay connects to mobile operators to enable one simple integration for partners with the ability to launch in multiple operators. As of August 2019, Tpay provides connections to 33 operators and 330 million unique subscribers in 14 countries across the region, including Algeria, Bahrain, Kuwait, Morocco, Saudi Arabia and the UAE.
YallaCompare(UAE)
Yallacompare.com, with operations in the UAE, Qatar, Bahrain, Kuwait, KSA, Lebanon, Jordan and Egypt, launched in 2011 to help users find and compare financial services from major financial institutions in the Middle East. The company has consistently impressed investors, having secured $3.5 million in funding in May 2017 and an additional $8 million in January 2019. Why would we include such a proven and established company? Because it was the entire region's first comparison site for financial products and is now playing a role in the development of Smart Dubai (a Dubai government initiative) to bring insurance aggregation to the Dubai Now app. The company is also widely considered to have been the first mover in transforming and disrupting the region's insurance market. Yallacompare.com continues to break new ground and as such, remains an exciting fintech to watch.


Report Credit: Fintech Galaxy. Download the Original Report from here