When looking at targeting repeat customers for any brand, the idea of having a ​​reward program immediately comes to mind as it is a good way to establish a strong relationship and trust with them. This often also leads to customer referrals, which is the ultimate form of free marketing!
So the question is, should you invest in loyalty programs? We believe it's yes, yet the real question is, what is the most appropriate program for the brand? Programs that tend to capture the discount seeking customer has a totally different purpose and economics than those that aim to win the customer back again and again and have him prefer buying with you.
Here is an overview of the different types of reward programs out there:

Type 1: Loyalty Points
It is considered one of the most popular reward programs because it depends on encouraging the customer to purchase repeatedly in a specified period of time. It comprises of giving the customer points on each purchase or engagement and to which they can redeem later for a reward. This type of loyalty program is used by almost all airlines and major retailers such as Sephora.
Features:
Flexible by design to suit any business where points could be earned on dollar revenue, items, frequency, etc.

Agnostic to sales channel, could be applied to in-store or online purchases or both

Easy to collect information about customers and link their behavior to their points account
The disadvantage of such program is the potential lack of engagement from non-frequent customers without significant balances, so customers could still favor discounts and not focus on the points balance and thus frequent purchases.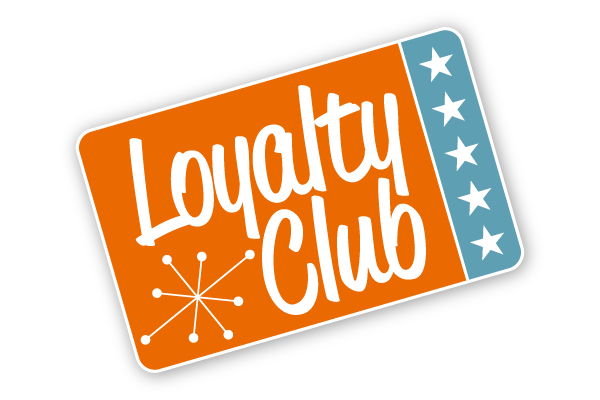 Type II: loyalty cards
Loyalty cards are designed to encourage customers to buy with higher basket sizes and more frequently because they provide direct discounts on the items purchased. This is commonly used at supermarkets such as Carrefour and Cosmo and some large furniture stores such as IKEA.
Features:
Easy to distinguish frequent customers from one time buyers

Could be easily implemented with other offers and discount programs
On the other hand, a negative aspect of this type of program is that it usually requires higher spend per transaction which is not always feasible based on the items sold. Also, this highly depends on clients having the physical or digital card available, which isn't always the case.

Type III: Tiered Rewards Programs
This type of loyalty program is usually used by airlines, hotels and service providers such as Uber where it depends on the customer's tier, where customers in higher tiers get significantly more advantages. With a higher spend with the brand and thus degree of loyalty, customers receive special benefits such as free items (or flights) and special privileges such as priority treatments.
Features:
Customers feel exclusive and connected due to the privileges with the higher tiers.

Brands are very flexible in what to offer in each tier and how a new tier could be reached based on the business and service type

Spenders have a clear target to reach, which has proven an effective incentive to spend and engage more
This type of reward program should have a clear path to a higher tier that is achievable as seen by customers otherwise too many customers would remain in the lower tier and not see a path towards the eventual promised benefits. It is also important to keep communication very clear and transparent, so members of the loyalty program know how to achieve higher status.

Type 4: Paid membership loyalty programs
This type of program is used by large companies that seek a committed engagement with its members in return for continuous benefits during the time customers are paid members with Amazon Prime being one of the most successful examples globally.
Features:
The additional and consistent revenue stream for brands

Provides more predictability to brands on what customers expect and want as service and benefits

Paid membership typically have very high engagement rates as members tend to use their benefits to the fullest
A disadvantage of such a program is essentially the potential difficulty in converting customers to paid members, especially if the benefits are not significant or sufficiently balanced with the customer needs. Also, the pricing of such a membership isn't an exact science thus many brands could stumble on identifying the correct price point.
Type 5: Coalition Reward Programs
This type of program combines multiple brands (usually owned by the same group) into one program and/or card, meaning spending on any of the participating brands would accumulate rewards towards one common program. Retail groups such as Landmark Shukran cards and U by Emaar are good examples of such programs.
Features:
Large customer base to tap into

Easy and unified experience for customers

Benefits shared across multiple brands thus customer satisfaction is high
A point to note if this is the reward program being pursued is that as the program grows, clear rifts appear in user behavior that could cause less engagement and eventual revenue with certain brands than not (e.g. if most people earn in one brand but only spend at another). The combination of brands needs to be diverse and well thought through.
The right reward program depends on the type of business and items or service being sold. If your current program is not effective and has a clear return on investment, it is time to reconsider the overall objectives and experimenting with the other options to keep customers engaged and spending with your brand.